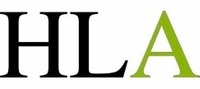 DESIGNERS TO THE HOTEL & RESORT INDUSTRY
JEREMY ALLEN CHIEF FINANCIAL OFFICER
MONICA NG EXECUTIVE DIRECTOR, HONG KONG
RANDEE CHEN SENIOR ARCHITECT, F&B SPECIALIST
KETAN BAHADUR BUSINESS DEVELOPMENT MANAGER, INDIA
BARBARA ALLEN CHIEF EXECUTIVE OFFICER & FOUNDER
Barbara has been in the forefront of interior design for the past 25 years. Being from a multicultural family, she moved frequently within the International circuit, which embodied her with an appreciation of both 'classical' Western and 'spiritual' Eastern aesthetic perspectives. Having initially grown up in Italy, she completed her secondary school education in Germany before graduating in Singapore with a Diploma in Interior Design and Fine Art. She subsequently continued her postgraduate studies in Environmental Design, Architecture and Art History in London and California. Barbara is a member of the American Society of Interior Designers, The National Historic Preservation Society and the United States Green Building Council.
As a recognised specialist in Hospitality Design, she has been invited as a frequent guest speaker at design conventions for Sheraton and Intercontinental hotels, the San Francisco Design Council, The Malaysian Timber Board, Epicure, Singapore Institute of Standards and Research along with various government and construction associations worldwide. Her prior experience being responsible for product and brand development as Director of 'Leo Burnett' combined with her managerial role as the Acting USA Cultural Affairs Officer in the Middle East for art exhibitions such as "Islamic Art at the Met" increased her creative advantage in relation to her design approach and product positioning. Consequently in her role as a development consultant, Barbara advises operators and owners on the optimum course of action while providing design and lead consultancy services. In addition to managing and providing  strategies on numerous HLA ventures, she has personally conceptualised an impressive, international array of projects, including; 15 Royal palaces and offices, 30 luxury hotels, 3 shopping malls, 6 hospitals, 12 private and commercial banks, 30 restaurants, 30 retail stores, 5 private art galleries and 2 cruise ships.
In addition to being acknowledged for her prestigious achievements by many international hotel operators, in 2004, Barbara was awarded a Royal Warrant in the United Arab Emirates. A year later, she designed a 2 sq km multi resort in Sharm El Sheikh for the Abu Dhabi Development Fund and was also accredited for her impressive design of a 14 sq km award winning cultural city for the Government of Yemen, when it was featured on 'Al Jazeera' that same year.  In 2007, she received an award for Excellence in both Architecture and Interior Design from the Industrial Bank of Taipei and was invited by the Italian luxury furniture manufacturers, Colombo Stile, to design a new collection of luxury furnishing in 2009. Her most recent accomplishment has been the design of a fashionably new modern collection of furniture for the launch of BRDB's Serai Bukit Bandaraya penthouses in 2012 under license to Hume Industries.
Barbara is a dual-national, American-Japanese and speaks English, Japanese and Thai.