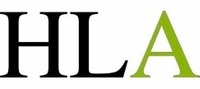 DESIGNERS TO THE HOTEL & RESORT INDUSTRY
RANDEE CHEN SENIOR ARCHITECT, F&B SPECIALIST
KETAN BAHADUR BUSINESS DEVELOPMENT MANAGER, INDIA
BARBARA ALLEN CHIEF EXECUTIVE OFFICER & FOUNDER
JEREMY ALLEN CHIEF FINANCIAL OFFICER
MONICA NG EXECUTIVE DIRECTOR, HONG KONG 
Monica is an interior design graduate from the Hong Kong Polytechnic University. As the executive director and partner of Hospitality & Leisure Asia in Hong Kong since 2001, she manages the geographic territory of Mainland China, Hong Kong and Macau.
Prior to joining Barbara Allen, Monica worked with Don Ashton, Dale Keller and Steven J Leach on numerous hotel projects, where she has acquired an extensive portfolio as a concept hotel designer.
Her proficient work with HLA since 1989 resulted in the design of more than 15 international hotels, 2 resorts, 4 clubhouses, a marina club, 10 retail stores and 15 show apartments for major developers; such as Shangri-la hotels, Sun Hung Kai, Capital Land and Kerry Properties. On large VIP projects in the Middle East, Monica provided additional concept design for HLA's Royal patrons. The excellence of Monica's work has many of HLA clients returning time and again having recognised her innate ability to produce consistently beautiful and practical designs, and her management skills in ensuring they are built to international quality.
Monica is a Hong Kong national and speaks English, Mandarin and Cantonese.