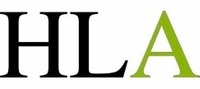 DESIGNERS TO THE HOTEL & RESORT INDUSTRY
KETAN BAHADUR BUSINESS DEVELOPMENT MANAGER, INDIA
BARBARA ALLEN CHIEF EXECUTIVE OFFICER & FOUNDER
JEREMY ALLEN CHIEF FINANCIAL OFFICER
MONICA NG EXECUTIVE DIRECTOR, HONG KONG
RANDEE CHEN SENIOR ARCHITECT, F&B SPECIALIST
Randee has more than 10 years of experience in leading hospitality design. During her studies in the Rensselaer Polytechnic Institute in New York State, she received an award from the Museum of Modern Art and the 1999 Young Architects Award. She followed these achievements by graduating with honours with a Bachelor of Architecture and Bachelor of Building Science in 2001.
Having observed her exemplary work designing Michelin Star restaurants and award winning hotels in Shanghai while working for Tony Chi in New York for several years, HLA asked her to join its team in 2008. Since then she has been responsible for the design and development of a number of hotels and commercial projects in locations such as Taipei, Dubai, New York, Las Vegas, Hong Kong, Bangkok, Shanghai and Macau. Randee's design ethos on projects tends to take a holistic approach in which the architecture and the interior design are integrated into a symbiotic scope of work. She has extensive experience at managing a project from conception to completion and is currently responsible for the coordination of the architecture and interior design on the Mandarin Oriental hotel in Taipei as well as the interior design of a 200 key floating luxury hotel.
Randee is a Taiwanese national and speaks English, Mandarin, Cantonese and Taiwanese.